Do You Want to Have a go at – Reducing Food Waste?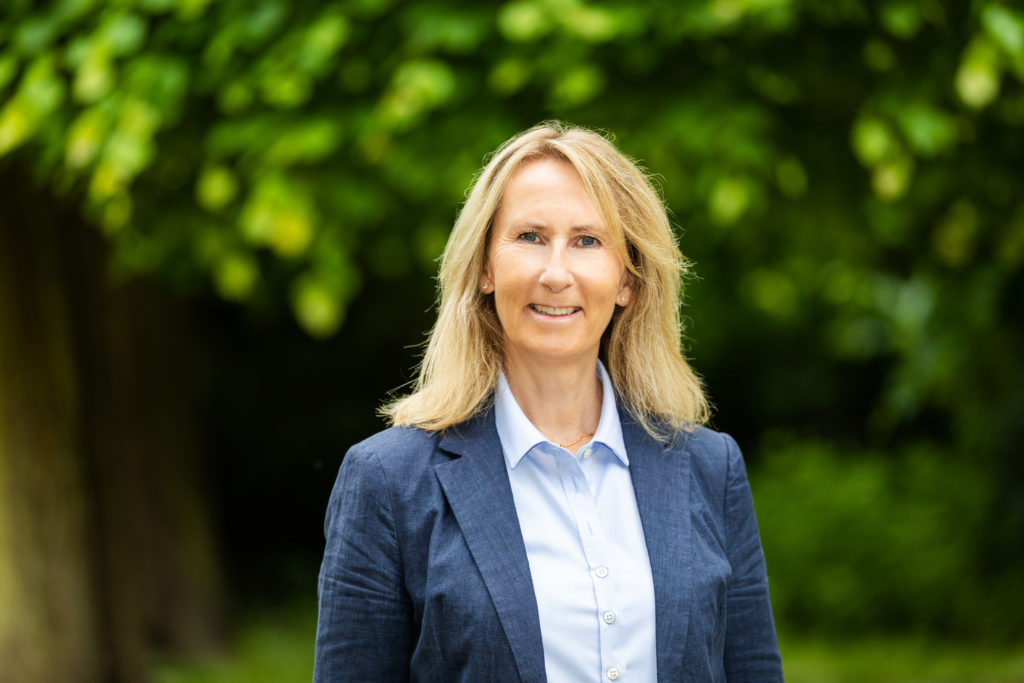 In the US up to 40% of the food that is bought is thrown away and in Germany almost twelve million tons of food end up in the garbage every year.
With every food product that ends up in the trash, valuable resources are wasted.
Food production accounts for 25% of greenhouse gases and it is estimated that 1/3 of food is wasted. In fact if food waste would be a country, it would be the 3rd largest emitter of greenhouse gases in the world.
Greenhouse gases like methane and CO2 are contributing to global warming and climate change.
According to the Thünen-Institute, consumers are the main source of food waste, accounting for 52 % of all areas of the value chain.
In 2015, this amounted to around 75 kg per person in Germany – almost 33 kg of which could theoretically be avoided.
Food waste is a worldwide epidemic, and it is time for each individual to take responsibility.
In February 2019, the Federal Cabinet in Germany, adopted the "National Strategy to Reduce Food Waste". This established a framework for future measures, in which all participants in the food value chain are to be involved. The food value chain, includes every step from food production to the customer.
One of the 17 UN Global Sustainable Development Goals is to, halve per capita global food waste by 2030. That would mean that we save food grown on an area which is 1/2 the size of China.
If we achieve the goal, overall greenhouse gases can be cut by more than 4%, which is more than the overall annual greenhouse gas produced by the airline industry (2,4% in 2018).
If private households cut food waste by 50% we would reduce greenhouse gases by more than 2%.
So did that convince you that every little helps and that we can all do something to reduce global warming? I hope so.
The reduction of food waste at home isn't even a sacrifice – you don't have to stop eating your favorite foods – you only have to be a bit more thoughtful – and you can even save money by paying a little more attention.
What is Food Waste?
Food Loss
Food gets spilled or spoilt before harvesting, when being stored, packed or transported.
Food loss can be caused by weather or insects, or by high temperatures and poor storage.
Food Waste
Food that is fit for human consumption, but isn't eaten. It's been left to go off or is thrown away.
Food is wasted when we buy more food than can be sold or eaten.
The waste of private households
Private households in Germany throw away mainly fruit and vegetables, they account for 34 % of waste.
Prepared food is the second most common type of waste (16 percent), followed by bread and baked goods with 14 percent.
In total, private households generate the largest amount of food waste, around 6.1 million tons. More and more people are no longer willing to accept this.
Why do we throw away food?
"There are three main factors: abundance, beauty and cost," says Jonathan Bloom, author, activist and creator of Wasted Food.
The overall food supply is far too abundant — about twice the necessary amount per person, he says — and we want that food to look perfect, with the "right" shapes sizes and colors.
Don't be tempted to buy more than you need just because it is on offer. That might end up being more expensive as much of this food ends up in the trash.
Are you still interested? – keep reading to see how you can start reducing food waste.
Your contribution – a path to less food waste at home
When talking about sustainable consumption, it is common to talk about the three R's – Reduce – Reuse – Recycle as we are moving from a linear consumption pattern to a circular pattern. I.e. we try to give back what nature gave us. This is nothing new. Farmers have been doing this since humanity started growing food. However, it seems that we have lost touch with how it works, because we are so far removed from the food production process.
When it comes to food, the three R's could be translated into:
Reduce: buy less and only what you need.
Reuse: don't throw away leftovers or produce that has gone past its best-before date.'
Recycle: if you can't use all the food you bought, think about donating it or using it in a different way.
Still there? How to use these three R's at home (…. and… every little helps…)
'REDUCE'
Some of the following advice is obvious, but we still don't do it.
If you only do one thing – try not to buy too much.
Stick to your shopping list and don't get tempted to buy more than you need.
Don't fall for buy 2-get-1 free, or 2-for-1 offers. Don't get the jumbo-pack if you are not sure that you are going to need that much food. Not falling for these offers can actually save you money and it is a great way to reduce food waste.
What to do with Fruit & Vegetables – Left-Overs – Bread – Be Creative!
'REUSE' – be clever!
Buying fruit and vegetables according to the season makes sense for the environment in any case and is part of climate-friendly shopping. Seasonal vegetables from the region have a longer shelf life and are less likely to be damaged during transport and thus sorted out.
You can also support local farmers and stores by buying 'ugly' fruit and vegetables and this way 'save' foods from the bin.
Huge quantities of food end up in the garbage before they even reach the supermarkets – in Germany around two million tons per year. Because many consumers expect perfectly formed carrots, cucumbers in one size and flawless apples. But when it comes to fruit and vegetables, it's really not the outward appearance that matters! Set an example against food waste by giving even crooked carrots a chance.
Take vegetables that are about to go 'off', who are wrinkly and not as appealing anymore and use them in soups, stews or in vegetable smoothies.
The same goes for fruit and berries. You can make jam, sauce or smoothies or you can freeze them to use later.
Make a puree for pasta dishes or pizza from tomatoes and freeze or put in jars.
Make apple stew and use it on porridge or muesli, or as the base for a fruit crumble.
Bananas that have gone black, can be used in banana breads or be frozen to be used later.
Lots of leftovers can be made into sauces or dips. If you've got leftover beans or pulses (not baked beans), mash or blend with some garlic, lemon juice and herbs for a hummus-style dip.
Slightly over-ripe avocados are great for guacamole.
Tomatoes, peppers and cucumbers which need using can go into home-made salsa.
Make sure though to not use moldy fruits and vegetables and cut of bits that have gone brown or black.
Hard cheese also freezes well – cut it into smaller portions, or grate some ready to use later.
Bread might be the one thing that we throw away the most. To revive old bread rolls put them in the oven for a few minutes. Old bread makes the best breadcrumbs. Put them in your food processor. Mix them with herbs and onions as a stuffing for chicken or to top baked fish, or freeze the breadcrumbs for later use.
Make croutons for soups and salads. Use stale bread in puddings or to thicken soups.
If you are a gardening enthusiast, you can compost food waste yourself or otherwise in Germany use the 'brown' bin where the waste can bee used to produce renewable energy.
Keep track of the foods that you throw away for a week or so. It makes you aware of the mistakes you make when buying and cooking foods.
When preparing and serving foods
REDUCE – REUSE
Don't put too large portions on a plate. Give smaller servings. It is always possible to have seconds. Use smaller plates.
Use your leftovers. Sometimes food tastes even better the next day. Leftovers can be incorporated in new meals, e.g. omelettes, salads, pasta salad, soups, stews. Just make sure that you store the leftovers safely in the fridge. Rice and spinach should not be left on the kitchen counter or stored long in the fridge.
Ask your grandmother what she used to do with the Sunday roast. You will find that the leftovers were used in different ways throughout the week. On Thursdays there would usually be nothing left. That would be a soup day and then it was common to eat fish on a Friday, something easy on Saturday, and then the Sunday roast with the whole family would be something special.
Best before – but also good after….
REUSE
According to EU law, almost all packaged foods and beverages must have a best-before date printed on them ("best before").
This date indicates the point in time until which an unopened food retains its specific properties such as taste, smell and nutrient content when properly stored.
In simple terms, it is a kind of guarantee by the manufacturer for the quality of the product.
This means that almost all foods can be consumed for several days or even months beyond the best-before date without hesitation and can still be sold. There are even foods that practically never spoil.
The belief that foods past their best before date, can't be eaten, leads to a completely unnecessary amount of food waste.
In developed countries, foods past their use-by dates represent the greatest proportion of food lost.
Notice that use-by date and the best-before date are two different things. Some foods can be eaten well past their best-before dates. Some foods can also be eaten after their sell-by dates. E.g. yogurt, milk, cream.
However, try to only buy what you can use before it expires. Check the best-before date to make sure that what you buy will last long enough for you to eat it.
Plan ahead. When will you eat what? When will you use the leftovers?
What can go in the freezer if you are not able to use it before it expires.
Keep your fridge tidy. Put the foods that you have to eat first at the front.
Store foods the right way (most fridges come with a recommendation). Potatoes and onions, for example, like it dark and not too cold. Tomatoes and citrus fruits are also sensitive to cold. Fresh produce such as salad, spinach and, of course, dairy products, on the other hand, should always be kept in the refrigerator.
In the refrigerator, food stays fresh the longest if you pay attention to a few small things during storage – such as the right refrigerator temperature.
Keep the stems of vegetables such as broccoli, celery and asparagus in water to help them stay fresh and crisp.
Cook foods (meat) that is about to go past its use-by date. This way it will be good for a few more days in the fridge. You can also cook for the freezer, however be aware that foods don't last forever there either.
Even dairy products can be frozen. Semi-skimmed and skimmed milk freeze better than whole. If it separates once defrosted, just give it a good shake.
Take the test:
Sometimes, we have to throw out foods that have perished. However, ask yourself these questions first and take the test: texture, look, smell, taste.
Does it look bad?
Is it moldy?
Does it smell bad?
Does it taste bad?
Share it or pass it on
RECYCLE
If you bought too much – share it.
Invite neighbors, friends or colleagues to eat with you or cook with them. The more people, the more you get away, the less food is wasted and the more fun it is.
Give food that you will not use by donating it to a food bank or a local charity.
Share your food with a friend or a neighbor. If you have a fruit tree in the garden, give away the fruit you are not going to use.
Rescue food by using the App – ToGoodToGo
Some local communities have a food shelf or cupboard, that is available to everyone. Place your items there or look for something that you could rescue.
Use the App – Olio to tell people that they can come and collect unwanted food items or use it to find items. For the next meal you are going to cook.
If you live in the country-side, your local farmer might take your food scraps.
Food Rescue Challenge!
Will you join my challenge and cut your food waste by 50% for a week or a month? Maybe you find that it is easy and that you can do it on a permanent basis? By doing this, you are contribution to fulfilling the UN Global Goal of cutting food waste by 50% by 2030.
Take some time to think about what actually goes into producing the food that you throw away. Consider the journey of a bread from the farm as grain, the mill, the baker, and to the bread sold in the bakeries.
Consider the time it takes to grow a vegetable or a fruit and how many people are involved in the process from planting to harvest and until it lands in our kitchens.
Could you maybe even grow some of that food yourself? How would you do that and how precious would that food be? How would you treat it – might you be less likely to waste it?
Think about what it takes to produce one kilo of meat? How much food does the animal need to grow. How much land is used to grow that food? Do you really need as much meat? Can you really afford to throw it away if not eaten?
Asking these questions can help you become more connected to how much food you buy and how you treat it and help you avoid waste.
Start by weighing all the food you throw away in a normal week. Then make an effort to 'save' and use up all the food you have bought and weigh the amount you still have to throw away. Did it make a difference?
Why should I do it?
Well, we know it is good for the environment. It is also estimated that an average household could save approximately 700 € annually by cutting food waste.
Food Rescue through Apps and Social Media
There are various apps and websites that can help you rescue foods.
The Too Good To Go app is designed to help reduce food waste in the catering industry. The principle is simple: restaurants, cafés and snack bars discontinue their surplus food shortly before closing time, and customers can then reserve it.
Olio can be used to announce that you have food you want to donate. It could be fruit and vegetables from your garden or foods in your cupboard that you will not be able to use.
TotalCtrlHome is a new App that allows you to keep track of which foods in your cupboard and fridge are about to expire. It gives you suggestions on how to use the food and adds missing items to your shopping list.
For all those who just do not have the possibility to get rid of their surplus food, Foodsharing offers an online platform where food can be offered or obtained free of charge. The offer is directed at private individuals as well as retailers and manufacturers, and has now been adopted in most major German cities.
Thank you for taking the time to read this. You can leave comments on my blog.
Let me know your best food waste hacks or how the challenge went in your house.
How did you encourage the rest of the family to start reducing food waste? Maybe you even introduced some ideas in the office.
Do you have favorite recipe? Mine is banana bread, which I will share via Instagram and Facebook. Join me there to share ideas and get inspiration.
You can find the links in the sidebar.
Every Little Helps !
#tatenfuermorgen
#lebensmittelverschwendung
#lebensmittel
#gruendermuetterisgreen
@scandinavian_health
Sources and links:
https://www.bbcgoodfood.com/howto/guide/how-reduce-food-waste
25 ways to reduce food waste: https://www.bbcgoodfood.com/howto/guide/25-ways-use-christmas-leftovers
https://www.bhf.org.uk/informationsupport/heart-matters-magazine/news/food-banks/10-ways-to-cut-your-food-waste
https://friendsoftheearth.uk/food-waste
https://resource.co/article/six-apps-taking-fight-food-waste-11587
https://www.bzfe.de/inhalt/lebensmittelverschwendung-1868.html
www.lebensmittelwertschätzen.de/GESELLSCHAFT
https://www.lebensmittelwertschaetzen.de/strategie/einleitung/
https://www.lebensmittelwertschaetzen.de/strategie/zahlen/
https://www.epa.gov/ghgemissions/sources-greenhouse-gas-emissions
https://www.eesi.org/papers/view/fact-sheet-the-growth-in-greenhouse-gas-emissions-from-commercial-aviation